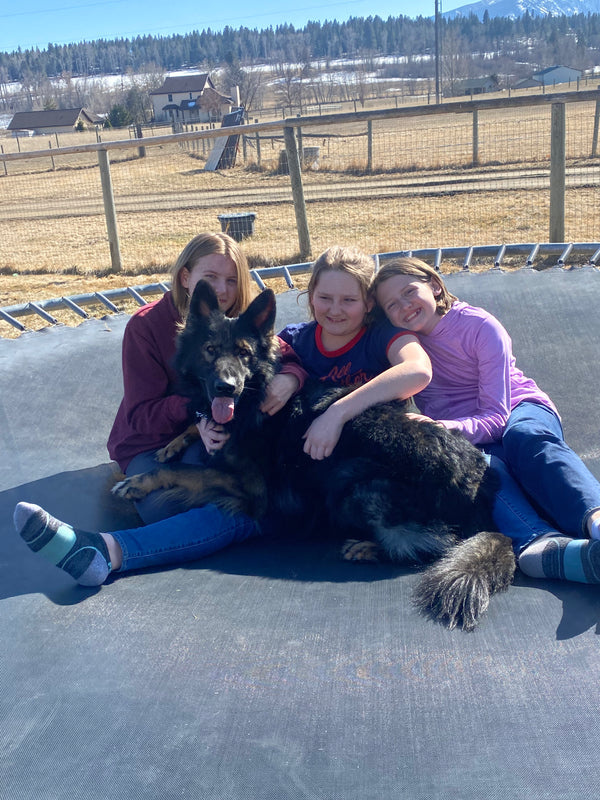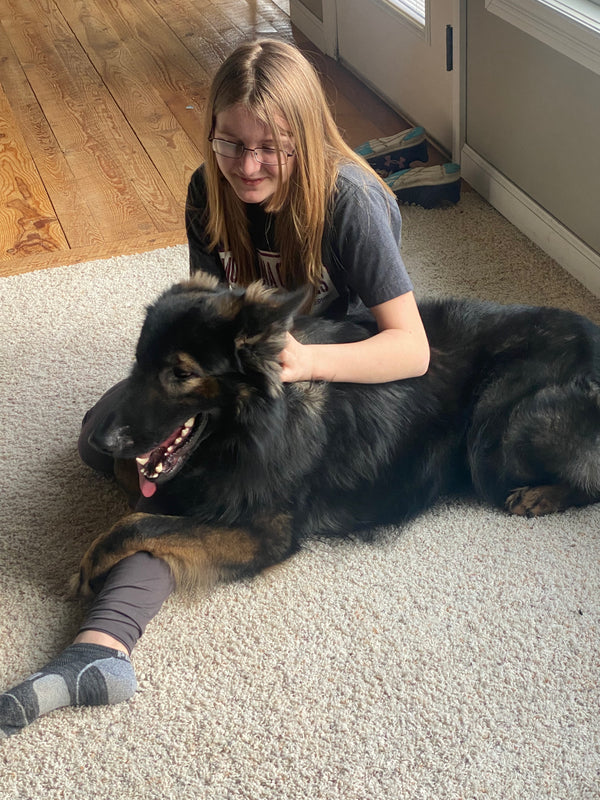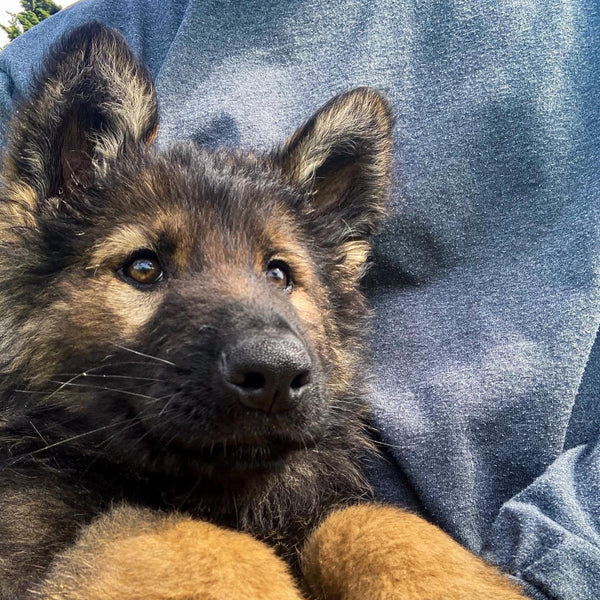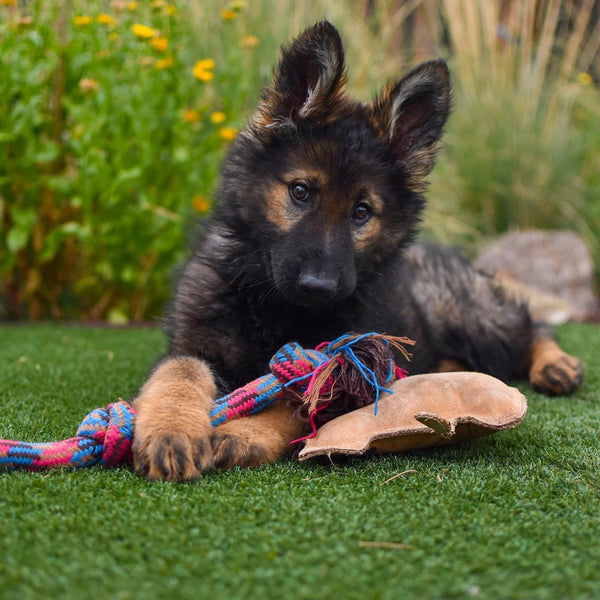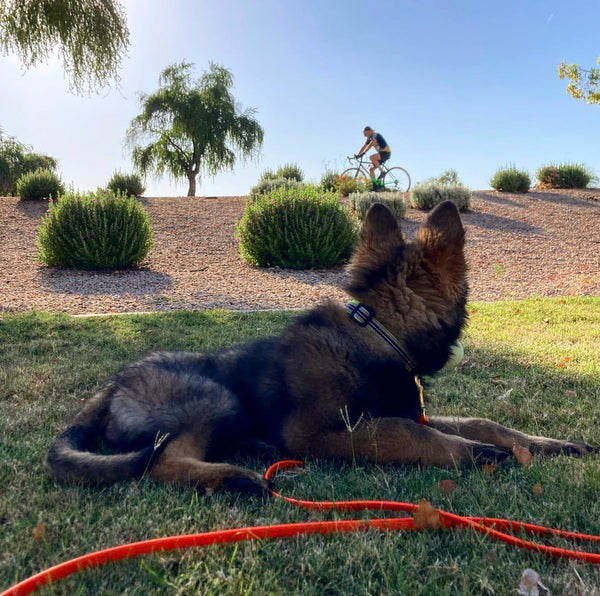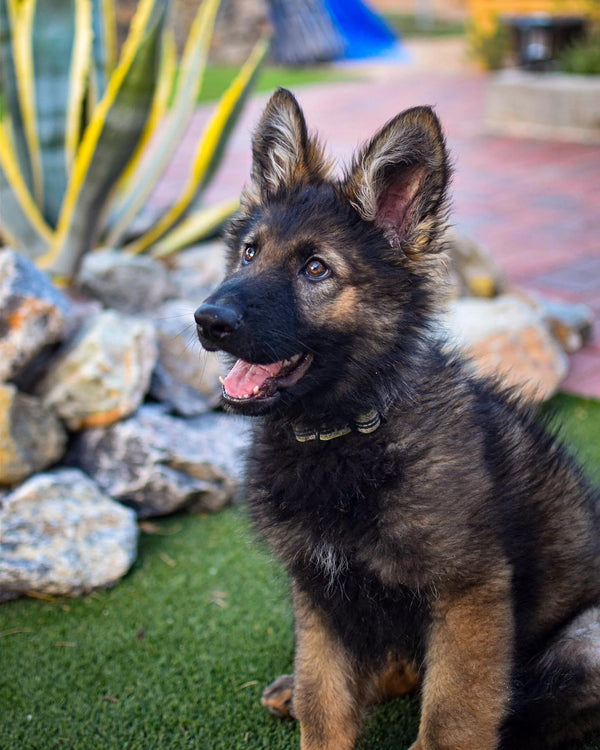 Black sable, plush coated male
OFA good hips and normal elbows
DM clear
85 lbs and 26" tall
Sire:  Fant z Jirkova Dvora   BH, IPO3, ZVV1, IFH2
 Kkl 1 
Dam:  Kamo od Policie Ceske Republiky  BH, AD, IPO3
 Kkl 1
Kobe is my favorite male that I have ever owned, and as long as I've been doing this, that's saying something!  He is the perfect house dog, and sleeps by my bed every night looking after our family.
Kobe is an absolutely stunning European imported boy!  He is large, heavy boned, with a beautiful head and the most gorgeous coat you'll ever find.  He is an easy dog to handle and work, always eager to please with an almost puppy-like exhuberance.  His focus is 100% on his people, and he prefers to be glued to our side, whether it's working outside, or laying by our feet inside.  He has perfect house manners, and is a total gentleman.  He has high prey and ball drive and loves to play ball, yet leaves our cats and chickens completely alone, very rare in a working GSD!  Kobe absolutely loves belly rubs and as much attention as possible. 
And take a look at his pedigree, wow!  His sire is the world famous, Fant Jirkova Dvora, a legend who is still competing and making his mark in GSD history! His dam is also an incredible dog titled to the very highest level possible and still competing as well.  Every dog in his pedigree is titled, every one.  Not only that, every dog comes from world champion bloodlines, and are all fully health tested! Kobe is not only extremely impressive, drop dead gorgeous, but he is also the sweetest family companion you could ever ask for.  We are proud to have him as our foundation stud here at Spartan!