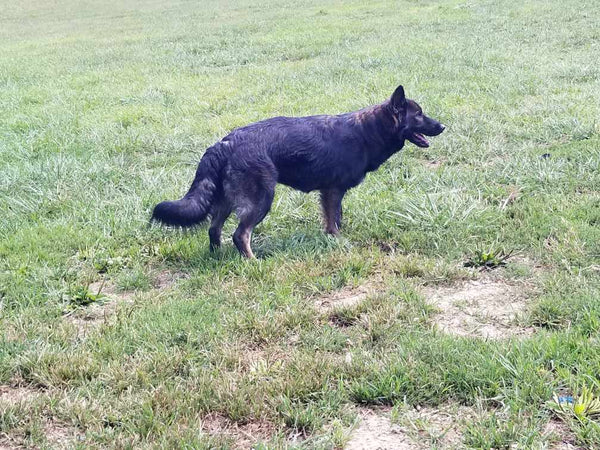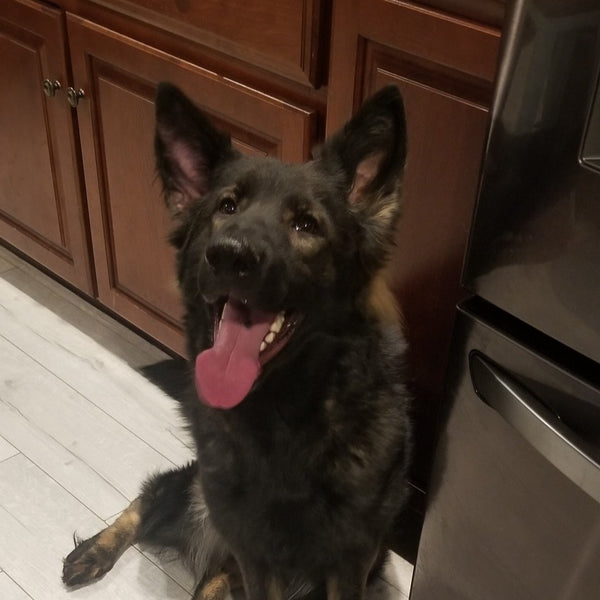 Plush coat black sable female
 DOB: 5/17/21
DM clear (degenerative myelopathy)
75 lbs
Nova is one of the most gorgeous females I've ever seen.  She is a silky soft, plush coat girl, with deep, rich black sable coloring.  She is stunning!  She is very attentive and tuned in to her people.  She lives in the house with us and loves to be curled up at our side watching a movie, or just keeping an eye on the happenings.  Nova is good with other dogs and also with cats, rare in a GSD.  She absolutely loves water and going swimming. 
Her pedigree is full of European champions, she has such famous dogs on her papers as Gomo Aites Bohemia (Zvv2, ZPO1, SCHHA, SCHH2, FPR2, IPO3, ZMT, T2, OPT1), Dux vom Mountainlake (certified dual purpose police K9), Trojan von der Staatschmact (SCHH3, IPO3), Hank vom Weinbergblick (3 time world champion qualifier and competetitor (2012, 2013, 2014), 2012 Sieger, BSP2x300P, IPO3, SCHH3), Jago Jipo Me (Zvv2, IPO3, SCHH3, world champion qualifier and competetitor 2011), Galant z Pohranicni Straze (SVV3, IPO1 SCHH3), as well as numerous other highly trained and titled dogs!  
Her pedigree is the perfect mix of DDR and Czech, melding the drive of the Czech dogs with the bone structure, size, pigment, and focus of the DDR dogs.
We expect her pups to be the perfect embodiment of everything that a GSD should be, and to excel as home protectors and companions.